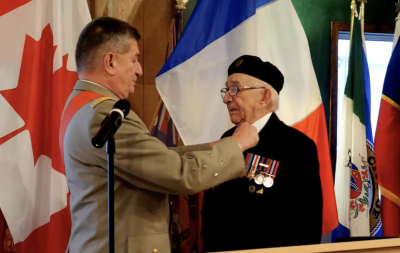 2021-11-08
Joseph Novak has a chest full of medals. He earned them 76 years ago in the Second World War. On October 20, the 98-year-old veteran added another medal to his collection. It was the French Legion of Honour.
The Legion of Honour is France's highest award. What did Mr. Novak do to receive it? He helped to free France in the Second World War.
Canada goes to war
The war began because Germany, Italy, and Japan were taking over other countries. A coalition of allies, led by Great Britain and France, teamed up to stop them.