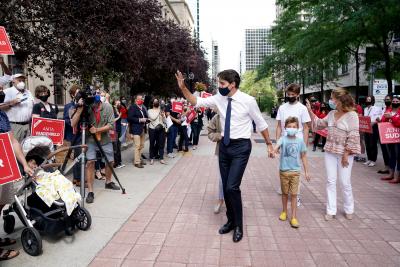 2021-08-30
Prime Minister Justin Trudeau has called an election. All across Canada, people are getting ready to vote.
It's a big decision. The winner will lead the country for the next few years.
How elections work
Canada is divided into 338 ridings. Each riding elects a Member of Parliament (MP). MPs represent their riding in the House of Commons.
Most MPs belong to a political party. Each party has different ideas for how to make Canada better.