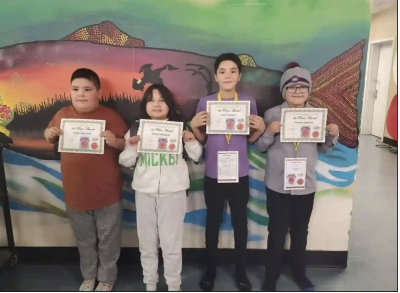 2023-04-03
Do you know how clean the water is in your school?
Four students in Northern Quebec tested their school's water for a science fair project. What they found was not good.
Pipe dreams
The Grade 5 team attends Voyageur Memorial Elementary in the Cree community of Mistissini. First, the students tested Mistassini Lake, the community's water source. The quality of the lake water was very good.