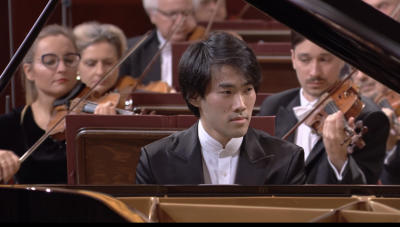 2021-11-01
Bruce (Xiaoyu) Liu has lots of hobbies. Go-carting. Swimming. Oh, and he plays the piano, too.
The 24-year-old Montrealer plays so well that he just won the Chopin International Piano Competition.
Winning the Chopin is every young pianist's dream. He is the first Canadian to do so. Toronto's JJ Jun Li Bui, 17, finished sixth.
All Chopin, all the time
The Chopin is almost 100 years old. It's one of the most important piano competitions in the world. It's named after Frédéric Chopin, the famous classical composer.