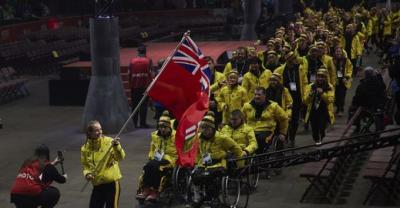 2023-03-13
That's a wrap for the 2023 Canada Winter Games in Prince Edward Island!
PEI is Canada's smallest province. It hosted the country's largest multi-sport event from February 18 to March 5. More than 3600 athletes, coaches, and managers took part.
ABOUT THE GAMES
The Canada Games started in 1967. Winter Games and Summer Games switch every two years.
Athletes of all abilities can participate. They must be 12 to 18 years old. In this year's Winter Games, athletes competed in 20 sports. The sports included ringette, wheelchair basketball, and of course, hockey.