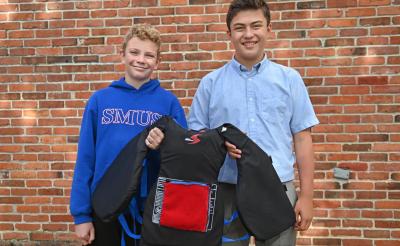 2023-01-03
When a B.C. science fair called for creative ways to solve everyday challenges, Liam Pope-Lau and Fraser Tuck answered. What was their cool idea? It's a lifejacket that warms you up if you fall in cold water. The two friends call it LifeHeat.
LifeHeat took first place in the Youth Innovation Showcase. It also got the People's Choice Award. Liam and Fraser won a cool $5200. Not bad for two Grade 8 students.
Pacific chill
Liam got the idea for LifeHeat two years ago while learning to sail. His boat flipped and he fell into the ocean.