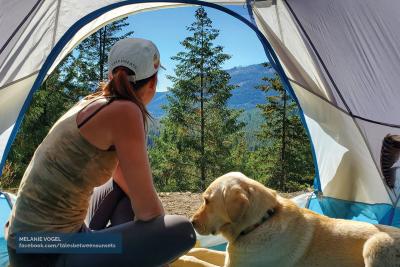 2022-11-28
A German woman has just finished a huge hike. Melanie Vogel, 47, is the first woman to travel the Trans Canada Trail from coast to coast to coast.
The Trans Canada Trail is the longest trail network in the world. The 20,000-kilometre trip took her five years and five months. She saw all 13 provinces and territories.
"To adventure for the sake of adventuring"
Why hike across Canada? She wanted to become a citizen of Canada.
"If I plan to stay here," she thought, "I might want to get to know it."