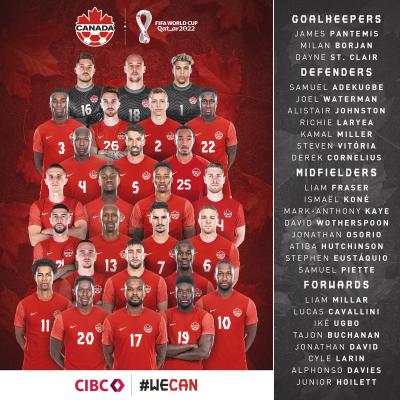 2022-11-14
Pull out your red shirts and Canada flags. The FIFA Men's World Cup is about to begin. And for the first time in 36 years, Canada will be there.
The World Cup is played every four years. Canada clinched its spot back in March. Now the Canadians are heading to Qatar for soccer's biggest event.
Qatar 2022
Only the top 32 teams make it to the World Cup. Qatar is the smallest country to host the tournament. It's also the first Arab nation.