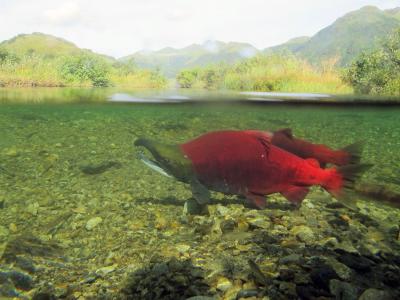 2022-10-31
Sockeye salmon once filled the Klukshu River in southwest Yukon. Each summer, the oldest fish left the Pacific. It was their time to spawn.
The bright red fish swam upstream by the thousands. They were looking for the place they were born. When they found it, they would spawn and die.
Gone fishing
On the way to the spawning grounds, the sockeye passed a fishing village. For thousands of years, people from Champagne and Aishihik First Nations gathered there to fish. Generation after generation, the sockeye they harvested fed them well.