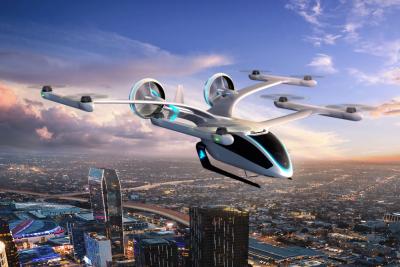 2022-10-24
Have you ever been stuck in a traffic jam? Cars are lined up for miles. You creep along, bumper to bumper. There's no escape.  
Wouldn't it be nice to skip the highway? To fly right over the traffic like a drone?
That isn't a dream. It's the future. Electric air taxis will soon take to the skies.
Charting a different path
They're called eVTOLs. That's short for electric vertical takeoff and landing aircraft. Dozens of companies are making them.
One of those companies is Airspace Experience Technologies.