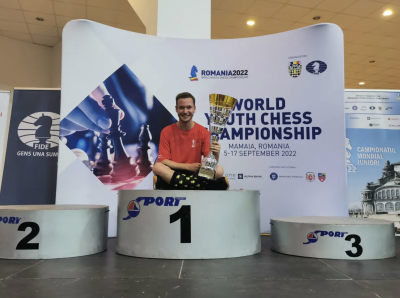 2022-10-17
Shawn Rodrigue-Lemieux is making all the right moves. The 18-year-old Montreal teen is Quebec's first World Youth Chess Champion.
The tournament was held last month in Romania. The 11-day event attracted 120 teens from 54 countries.
Winning big
Shawn didn't think he'd win. He thought he might make the top five. He hoped to crack the top three. Instead, he finished first.
"It's not really something I expected. The start of the tournament wasn't so great. But suddenly, the wins just kept coming. And at the end, it was great."