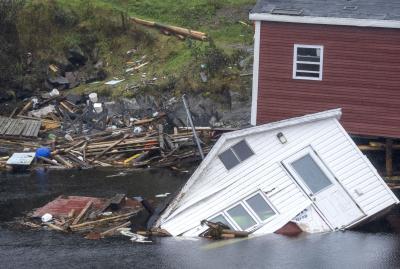 2022-10-03
A violent storm crashed into Atlantic Canada on September 24. Post-tropical storm Fiona was a dying hurricane. These storms usually peter out soon after they hit land.
Not Fiona. It still had the force of a hurricane. In one day, it caused at least $700 million in damage.
Birth of a hurricane
The storm started over the central Atlantic on September 15. It sucked up moisture from the warm ocean. Then it began to swirl and grow.
Three days later, Fiona was a Category 4 hurricane. It measured 1300 kilometres across. It had windspeeds of 210 kilometres an hour.