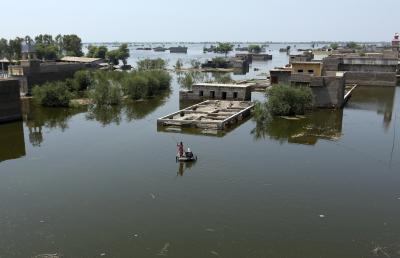 2022-09-26
"A monsoon on steroids" has flooded Pakistan. Thirty-three million people are affected. That's almost the population of Canada.
The monsoon season started in June. Triple the usual amount of rain has fallen. Now, a third of the southeast Asian country is underwater.
Record rainfall
Prime Minister Shehbaz Sharif declared a state of emergency. This is the worst flooding in the history of Pakistan, he said. It caused $30 billion US in damage.
"You wouldn't believe the scale of destruction. It is water everywhere as far as you could see. It is just like a sea."