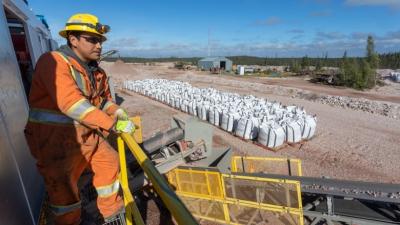 2022-09-12
An important new mine has opened in the Northwest Territories. The Nechalacho Project is Canada's first rare earth mine.
What are rare earth elements?
Rare earth elements are a group of 17 minerals. You'll find these soft silvery-white metals in everyday technology. They're used in cellphones, computers, cars, and screens.
Rare earths are a key ingredient of computer chips, magnets, and batteries. They make wind turbines turn and electric cars run. They're also needed to generate, store, and distribute green energy.