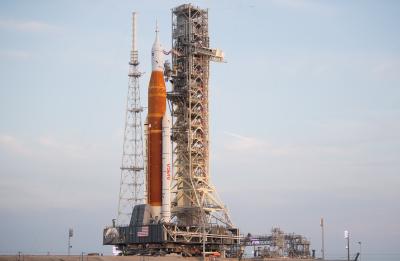 2022-09-05
The world's biggest rocket is heading for the Moon in September. It's the first mission of the Artemis program.
No one has been to the Moon since 1972. Now, we're going back. The goal isn't only to explore the Moon. Artemis is also preparing astronauts for Mars.
Test-pilots
Artemis I is a test-drive. NASA wants to be sure the rocket can launch and land safely before sending a human crew.