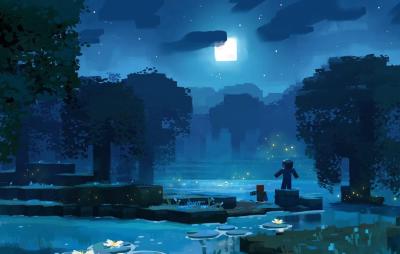 2022-06-13
The world of Minecraft just grew a little more wild!
On June 7, Minecraft released The Wild Update (Minecraft 1.19). Fans were excited to experience new biomes, mobs, and more.
Confused? Minecraft is a video game played by millions of people around the world. In Minecraft, you see the world through the eyes of your in-game character. Your job is to dig, or mine, for resources. You use these resources to build things.
You might want to start with a shelter! There are dangerous creatures about.