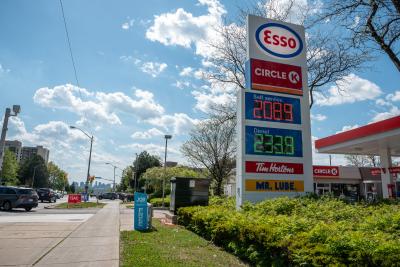 2022-06-06
Have your summer plans changed because of high gas prices? If so, you're not alone!
Canadians are paying more than ever at the gas pumps. On May 15, the average gas price in Canada hit $2.06. That's a new record.
Changing plans
Wayne Gass of Montreal had planned to drive down the East Coast. Since gas costs so much, he will stay closer to home.
Lori Kalemkerian lives in Toronto. She had planned a few trips to the United States to visit her family. Now, she'll make only one. "I feel like I'm being limited from seeing them," she said.