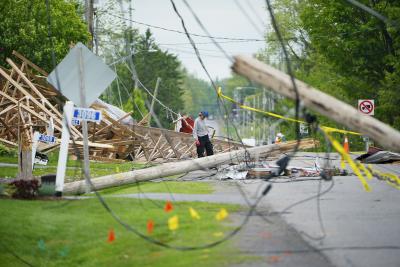 2022-05-30
On Saturday, May 21, a bad storm hit Ontario and Quebec. The storm killed ten people. It also damaged property and left many people without electricity.
An emergency alert
As bad as the storm was, it could have been worse. Nearly half the people in Canada live in the path the storm travelled! And, because of the long weekend, many people were outside.
An emergency phone alert may have saved lives.
Ottawa Mayor Jim Watson was at the movies. His phone warned him that the storm was coming. He reached home just before it hit.