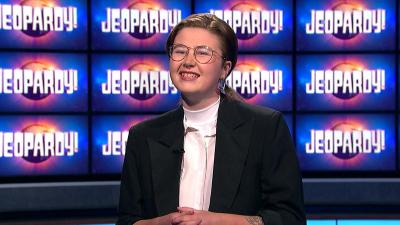 2022-05-24
Jeopardy! has a new champion. Mattea Roach is just 23. She's Canadian. And she's just won 23 straight games on Jeopardy!. That makes her the youngest super-champion ever.
What is Jeopardy!?
Jeopardy! is one of TV's favourite gameshows. Every weeknight, three people compete to answer trivia clues. They have to answer with a question.
Each clue has a dollar amount between $200 and $2000. If contestants guess right, the money gets added to their score. If they guess wrong, it gets taken away.