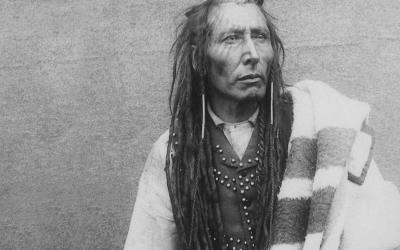 2022-05-16
A staff once stolen from a great Cree leader has been returned to his family.
Pitikwahanapiwiyin, also known as Chief Poundmaker, was a peacemaker. But in 1885, the Saskatchewan chief was falsely accused of treason. His possessions were taken, and he went to jail.
Who was Poundmaker?
The government said Poundmaker was part of the Northwest Rebellion. It accused him of laying siege to a fort and attacking soldiers.