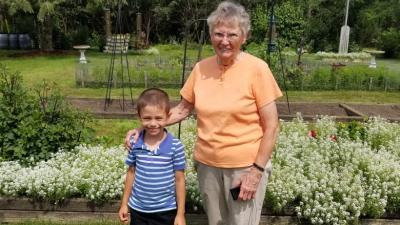 2022-05-09
Six-year-old Carter Nobrega has a pen pal. He and Marilyn have been exchanging letters for a year. Carter mails her pictures. He tells her he's lost a tooth. He talks about fishing and snowboarding.
Marilyn is a lot older than Carter. Not two years older. Not 10 years older. Marilyn is 74 years older.
Match game
Their church matched the two up last April. Despite the age gap, they've become good friends.
"I tell her that I play hockey," said Carter.