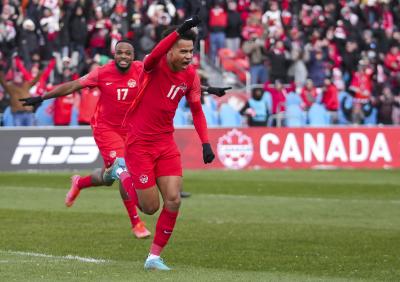 2022-04-11
Canada is going to the 2022 World Cup!
The Canadian men's soccer team has come a long way in four years. In 2018, it was ranked 94th. Today, it's 38th.
Team builder
How did Canada climb so fast? The players point to their coach. John Herdman took the women's team to the World Cup. He built a men's team that could get there, too.