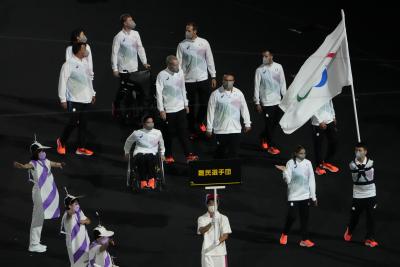 2021-09-03
The Tokyo Paralympics opened August 23. Athletes from 160 countries came to compete. They marched in the opening ceremonies, carrying their country's flag.
A brand-new team led the way. But this team carried the Paralympic flag. Why?
Teaming up
All six athletes are refugees. They come from Syria, Afghanistan, Burundi, and Iran. They can't play for their home countries. It's not even safe for them to live there!
Now, they have a team of their own. It's the Refugee Paralympic Team.
This team has a very famous fan. His name? Alphonso Davies.