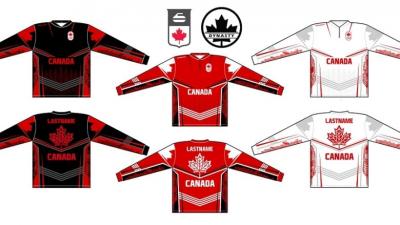 2021-12-13
What do Canada's curling teams and NHL goalie Marc-Andre Fleury have in common? They both have gear designed by Patrick Hunter.
Patrick Hunter is an Ojibway artist and graphic designer from Red Lake, Ontario. His artwork hangs in art galleries. Now it also hangs on athletes!
That's teamwork
When Curling Canada officials needed new uniforms for Team Canada, they called on Patrick Hunter to create the artwork and designer Kevin Hurrie to arrange his designs on the shirt.