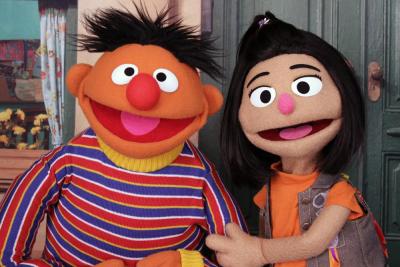 2021-11-29
A new muppet is moving to Sesame Street. Ji-Young is the show's first Asian American muppet. She was created to start conversations about anti-Asian racism.
Racism means treating people unfairly because of the colour of their skin or their background. It makes people feel like they don't belong.
Pulling strings
Ji-Young loves to play rock music on her electric guitar. She's learning to skateboard. And she's very proud of her Korean American heritage.
Kathleen Kim, her puppeteer, is Korean American, too.