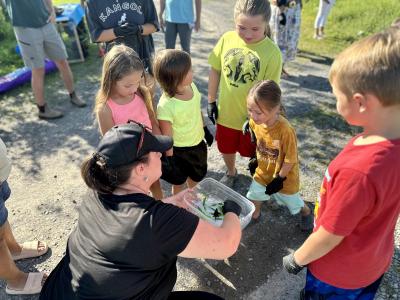 2023-09-17
What do you do when you find a nest of snapping turtle eggs at the side of the road? Rescue the eggs, of course.
We'll save you!
Members of the Mohawk Council of Akwesasne (MCA) spotted the eggs last June. The nest was in a dangerous spot. They were afraid the eggs would get squashed by a car or eaten by animals.
So they scooped them up and put them in an incubator.
A tough time for turtles
Why did they step in? Snapping turtles are a species at risk.