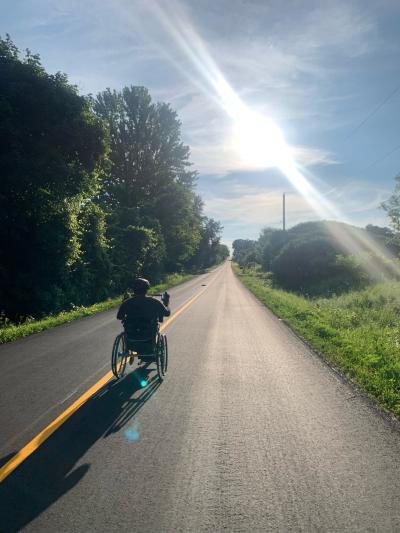 2023-08-25
Fourteen years ago, when he was only 28, Kevin Mills broke his neck. The injury damaged his spinal cord. Just like that, he was paralyzed.
Today, the Ontario man is crossing Canada on a hand-pedaled bike. His goal? Mapping routes that are safe for wheelchairs and bikes. He will be the first quadriplegic to pedal across the country.
Turning point
Before his injury, Mr. Mills led an active and athletic life.